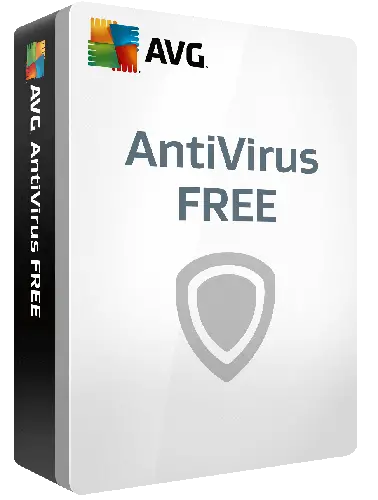 From AVG Technologies comes their very reputable AVG Antivirus FREE.  The program has since its beginning become one of the most trusted computer security sources, with hundreds of millions of downloads occurring every year. It also continues to be annually ranked among the best security products in the world. There are several great reasons why you will feel absolutely secure with using AVG Free Antivirus.
How to Download AVG AntiVirus FREE
To download the latest version of the software, click on the Download button at the end of this review.
What Will the Program Do For You
The antivirus setup includes real-time security, using artificial intelligence to scan for malware and performance issues. It is particularly good at identifying and blocking malware. It also puts a stop to all viruses, ransomware, rootkits, Trojans, and spyware. Additionally, it blocks links, downloads, and email attachments that are unsafe. AVG  Antivirus FREE will also keep you around from unsafe websites that perform what is known as phishing, luring you in on the pretext of being a safe, helpful site only to steal your information when it has you.
In addition, you'll be instantly alerted to updates when they are available. The program will be then automatically updated. This newest face of the program also reads your internet behavior patterns in order to alert you to such patterns and habits that are unsafe. The all-new streamlined design keeps you up to date on exactly how all of this protection is going down on your computer.
The Extent of the Service of the antivirus
AVG Free Antivirus protects more than just desktops and laptops. It also guarantees the protection of mobile devices. And when it comes time to replace this device, the AVG system allows you to remotely wipe it clean of any data. You can download your Android devices directly from the Google Play Store. There you can also find several other AVG programs available for free download. All this means that you can rest assured that your computers and devices will all be kept safe from the most current threats.
And it runs silently so that you can continue to work without interruption. The initial download is ultra-smooth and takes only a few minutes. After download, you can manage the scheduling of scanning whether it is the entire computer or just a certain folder. During the installation of the free version, you will be given the opportunity to begin the 30-day free trial of the full paid version.
---
---

AVG AntiVirus FREE
AVG AntiVirus FREE will stop spyware, viruses and other kinds of malware. It will also block internet links or email attachments which may contain or lead to hidden threats.