Editor's choice
EaseUS Data Recovery Wizard Free 14.4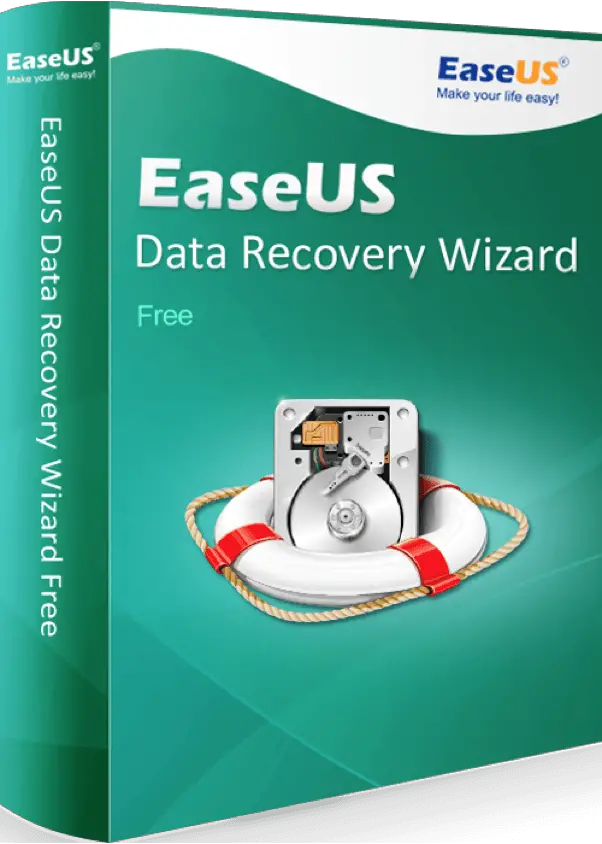 EaseUS Data Recovery Wizard Free can be your new lifesaver for recovering your lost data. It is a free data recovery software to recover deleted, formatted or lost data from PC, laptop or removable device easily and quickly. It is one of the best data recovery software available on the market right now and it can easily recover lost files, pictures, documents, videos and many more types of file types.
How to Download EaseUS Data Recovery Wizard Free
To download the free version of this recovery software click on the Download button at the end of this review.
EaseUS Data Recovery Wizard Free Review
When other file recovery software sometimes proves to be unreliable or not as much help as their developers claimed, EaseUS does what it claims. With this software, you don't need to keep any extra external storage drives. It offers free data recovery up to 2GB or you can upgrade your software to Pro if you have more data to restore.
The Program Features
EaseUS offers the following features that allow users to recover their lost data:
Accidentally Deleted Files Recovery: if you've accidentally deleted something or your computer is affected by a virus, you will be able to recover your lost or corrupted data through EaseUS.
Formatted Recovery: do you think that we've lost everything after your PC gets a reset or we format a disk. We have good news for you then, as you can still recover most of the data even if you have formatted your PC. Also formatting a disk only removes data on the address tables so you still have a chance to recover your lost data.
Recycle Bin Empty Data Recovery: accidentally pressed Shift+Del instead of Del only? Not to worry, as EaseUS supports recovering files that have been deleted permanently from the Recycle Bin as well.
Lost Partition Recovery: if an error has occurred with the partition you just created, and the system cannot recognize it, the data can still be recovered with EaseUS data recovery tool.
Hard Disk Damage: this is probably one of the biggest fears anyone can have. Corruption of hard disk – it becomes inaccessible. But fear not, because EaseUS Data Recovery Wizard can still help you retrieve your lost data from the hard drive for free!
Virus Attack Recovery: you can easily become a victim of corrupted data by a malware or an unknown virus by clicking on an unauthentic website link. EaseUS tool can help recover this corrupted data as well.
OS Crash Recovery: if you cannot boot into the Windows system, your data becomes inaccessible. The Program lets you create another bootable media to recover the data.
RAW Partition Recovery: if for some reason, one of your partition or hard disk becomes RAW, you can still recover data from it – in case you lost the data while converting RAW to NTFS.
Scan Methods
Besides all these features, EaseUS Data Recovery Wizard scans the files and data that can be recovered for free. It supports two scan methods.
Quick scanning which only lets you know about the files you can recover easily by using a basic algorithm.
Deep level scan which lists out all the lost partition data, lost files in a RAW partition, and much more by scanning files sector by sector.
---
---

EaseUS Data Recovery Wizard Free
EaseUS Data Recovery Wizard Free is a data recovery program which will let you restore lost or accidentally deleted files and folders from your PC media. Download it today for free and save your data.