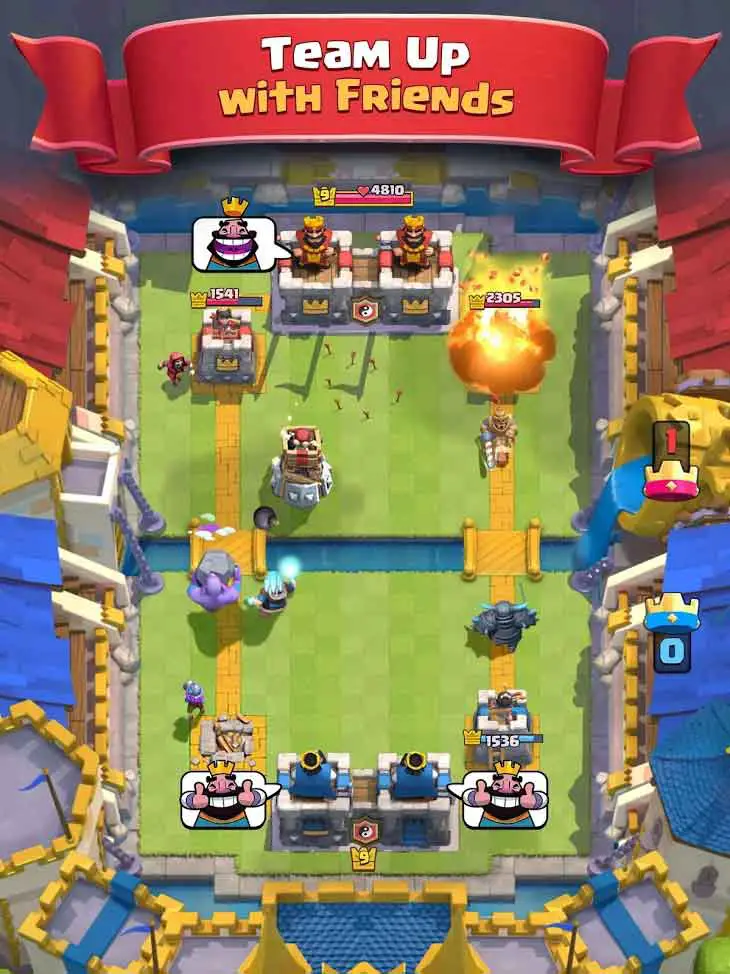 Cy the company that brought you Clash of Clans, Supercell's Clash Royale is an F2P strategy game that has real-time combat and quick matches to make sure to get you hooked. Taking the characters such as the towering Giant or the cunning Goblins, players must arrange the most powerful set up of heroes, monsters, and villains alike in order to destroy the enemies base to win crowns. With more crowns, players rise in level to prove their worth and the higher one goes, the stronger their opponents get. With even a professional scene now, things have really heated up for the tacticians in Clash Royale.
How to Download Clash Royale
To start your experience in Clash Royale click on the Download button at the end of this review. The game is available both on Android via Google Play and on iOS via App Store. You can also try to place the game on PC using an emulator such as BlueStacks.
The Game Review
Talking basic gameplay, players draft from their arsenal of characters a deck of eight. Each card/character has a mana cost attached to it that directly resembles the resources needed to summon onto the battlefield. The players can build up to a maximum of ten mana at a time during battles that last about three minutes. An even balance between mana costs, tanks, damage, and supports must all be considered and used in a strategic fashion to win swiftly over opponents. There are two lanes between players with three castles and whoever can take out the most castles or the main castle in the very back wins the game.
Join a clan to earn cards for upgrades or share decks among fellow clansmen. Clan wars are also available to show the might of your clan by earning points through competing against others in order to get a higher reputation. Don't forget about your own reputation as well by battling solo against players in the same arena as you depending on the number of crowns gathered from previous battles. 
Through battles that are won, chests are awarded that gives players a chance to unlock new characters and more upgrades for existing characters. An alternating game mode that features new ways to play or showcasing an upcoming character also makes sure that there is always something to do in Clash Royale.
To make things better, there is nothing holding players back from playing all the time. Unlike similar games that often have a stamina system or something of the sort, Clash Royale has none so enjoy hours of play without breaks and stop when you want to. It strikes a perfect balance between competitive and casual that is open for any type player to jump in and get started.
The game is featured on IOS and Android with many more updates to come ensuring its longevity and it's never late to start so be sure to check it out. If you're looking for something on the go to fit any mood at any time then consider downloading Clash Royale.
---
---

Clash Royale
Clash Royale is free to play mobile game which is set in Clash of Clans strategy game universe. Download Clash Royale and enjoy real-time multiplayer battles.